Water efficiency for business
---
Welcome to your one-stop hub for advice around how your business can save water, money, and the planet.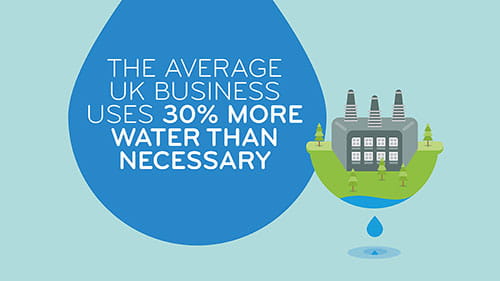 Tips on
saving water
We know that you want to keep costs down and improve your sustainability.
Most companies and organisations know how much water they use but may not always use this knowledge to help them reduce their water consumption.
Our top tips to help you start saving money:
Make sure you have a water meter so you can track your water usage to conserve water and save money. Apply here for a water meter.
Check your bills to monitor unusual high usage and to check the bill readings match your meter.
Take regular water meter readings (when safe to do so) to help understand your water consumption and identify any potential leaks.


Check for leaks from underground pipe and internal plumbing, outdoor taps, sprinklers, and hoses. Click here for our new video demonstration on how to test for water leaks.



Fix leaking taps and overflows immediately and check remotely located buildings and pipework so that leaks don't go unnoticed.



Check that all water using devices are working correctly, such as toilets, urinals and ball valves for drips or constant flushing which increases water consumption.
Use pipe insulation so that your pipes aren't at risk of freezing and splitting in cold weather.
Upgrade your toilet facilities to reduce water consumption. There are three ways this can be done:
Reduce the amount of water used for each toilet flush by inserting displacement devices in the cistern.
Where dual-flush cisterns are installed, place a clearly visible notice to explain how to operate both flushes to prevent incorrect operation and wastage.
New toilets may have overflows or leaks that discharge directly into the pan which may not be noticed or reported. Identify toilets with internal overflows and regularly check for discharge.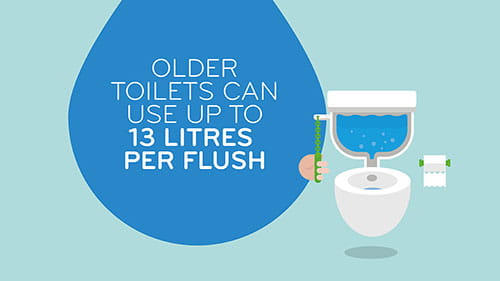 9. Buy Water Efficient Equipment.
Specify low water consumption requirements for any new appliances, fittings, or processes.
High pressure spray jetters can use less water than conventional hoses as they use pressure instead of a large volume of water to clean.
10. Educate all staff on water efficiency so that they can be onboard with saving water. This could include:
Reviewing water usage once a year and produce plan to reduce consumption.
Introduce water efficiency initiatives to staff and get support from management.
Looking into ways to incorporate initiatives into your wider environmental policy.
11. Put up water-saving posters for customers and staff. We have already created some for you to print out and start using today. Click here.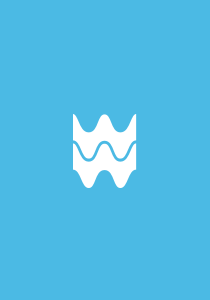 In the business of saving water
PDF, 1.1MB
A detailed leaflet explaining what you can do to save water in your business.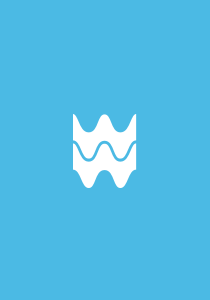 Tips and tricks on how your business can save water
PDF, 326.8kB
An easy-to-digest flyer with basic advice on how you can reduce your water bill.
Business Services
There are also a range of chargeable value-adding services that we offer our business customers, from data logging to process audits.
Click here