Data Logging
---
The first step on your journey to be more water efficient is to understand your current consumption. However, if you have many sites or difficulty regularly accessing water meters then this can be tricky to manage.
Our data logging service, also known as telemetry, can help you understand your water use. In having a better understanding of your consumption patterns, you can more easily identify any wasteful water usage.

It's an accurate and flexible way of recording and monitoring usage, safeguarding premises, and helping to identify any leakage.
How does it work?
Water monitoring equipment is connected to your water meter which enables you to track your site's water usage.
The water monitoring equipment records information from your water meter and transfers it into flow data. This data is then transferred to a website where you'll be able to log on to monitor your water flow and consumption. Here's an example of the type of graph you'll be able to see, giving you an hour by hour breakdown of your water consumption.
You'll be able to track your water use at a glance, enabling you to spot any potential problems such as leaks and deal with them quickly and efficiently. You can also extract and share this information with the relevant people in your business.
How would this benefit you?
It enables you to build up a picture of your water usage. These trends will help you to understand your usage, identify high consumption, peaks and troughs and baseline flows.
These automated readings can help identify waste or leaks. They will certainly provide baseline data so you can optimise your water use and ensure you manage your water efficiently and economically.
The alarm functionality will allow you to set and receive alarms when unusual flow levels are detected.
Access automated daily meter readings without the need to access the meter chamber to obtain physical meter readings, eliminating associated health and safety risks.
What type of business would benefit?
Any type of business that would like easy and immediate access to their usage data
This can be used by a business of any size
Case study: Data logging at a transport company
We worked with a key transport company to significantly reduce its water usage. We installed data loggers on all their water supplies.

This enabled the firm to identify sites which had unaccounted for water usage and several sites were discovered. After investigating, the company identified and repaired leaks which resulted in them saving 53,000m³ of water per year; offering an average payback of less than two months.

As a result of this work, the company now monitors usage more effectively, identifies leaks more quickly (using the alarm function) and keeps waste and costs to a minimum.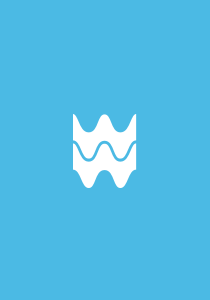 Data logging leaflet
PDF, 3.4MB
Here's a leaflet to give you more information on how data logging could help your business